A Compass for Future Learning
At ABC Academy, we want to set your children in the right direction! That's why our academic programs are designed to provide quality education that prepares them for continued growth and success.
Education For the Future
Our Approach
We believe in the Golden Rule—treat others the way you want to be treated—and aim to provide students and parents with a quality and safe educational experience. Our dedicated teachers helps children develop their physical, social, and emotional skills while encouraging them to embrace their curiosity about the world around them!
We partner with each family to identify individual goals and plans for the children
We develop skills in communication, gross motor, fine motor, problem-solving, and personal-social
We ensure each member of our community receives the support they need to succeed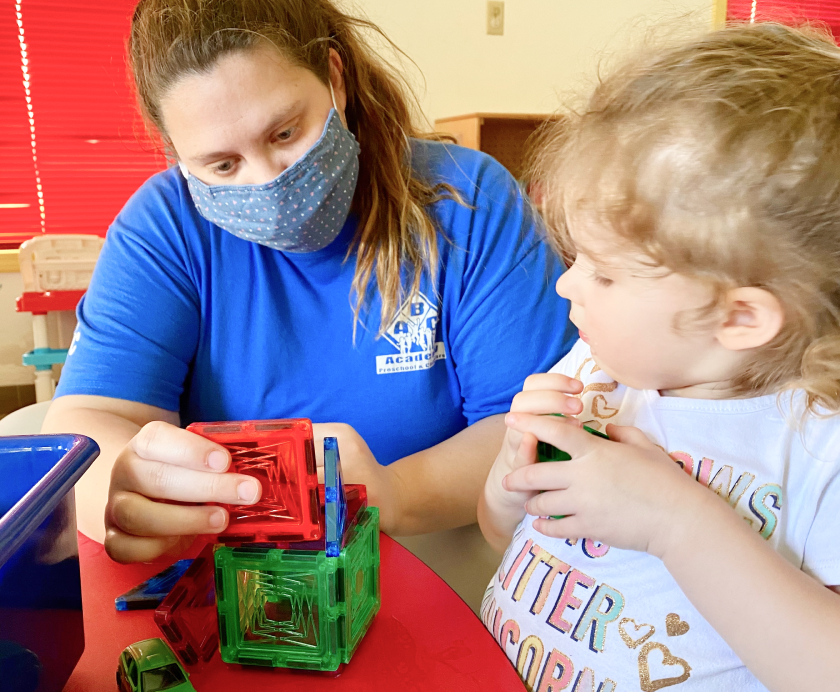 Sending my son here was the absolute best decision I made! He has been coming to ABC for two weeks now and I cannot believe the improvement I see in my son. He has the absolute best teachers and they give him the one-on-one he needs. They made his transition to ABC seamless. He tells me how much he loves his teachers and asks if he can go to school everyday!
We love ABC Academy for our 2-year-old daughter! She started in the Infant room and I couldn't have been happier with the staff there, they made my heart lighter as a mom having to go back to work, knowing that she was not only cared for by their excellent staff but she was being nurtured with her educational development too!
All of the staff are very helpful and if I have any concerns with anything at all, they are on it. All the teachers are amazing, I have seen a huge improvement with my son since he started attending ABC Academy Concord.