Joyful and meaningful play-based learning
At ABC Academy, we know that meaningful play experiences are excellent learning environments. While it feels like we "play all day," we are very strategic about ensuring that these many moments of joy are also fostering appropriate development for each and every child. Through play, children learn problem-solving skills, develop independence and initiative, and practice math, science, reading, and writing while having a blast.
Program Highlights
We use a child-focused curriculum that supports early learners by creating an environment that encourages them to explore learning materials and interact with adults and peers. At ABC Academy, preschoolers learn to build academic skills, develop socially and emotionally, and become part of a classroom community.
Ample learning materials are available to preschoolers, giving them both variety and agency over how they spend some of their time
Our predictable and active learning environment teaches preschoolers to anticipate what is next in their day and demonstrate initiative
We know that every child is in a different place on their learning journey. That's why we utilize individualized assessment and planning strategies to provide a comprehensive preschool program.
Since we pay attention to the development of each child, the transition from our preschool program into our pre-kindergarten program is seamless.
Assessment provides parents and families with critical information about their child's cognitive, physical/motor, language, and social-emotional growth
Because we focus on each child's individual growth, we are able to offer age-appropriate lessons and have realistic expectations of each of our students
With both creative and more traditional development centers, children at ABC Academy bring their whole selves to learning each day. Whether they're more interested in math or in art, they'll have the opportunity to explore it all through choice time and more structured developmental center time.
Choice time allows preschoolers to learn agency and decision-making while discovering their interests in areas like dramatic play, sensory play, block building, and art exploration
Thematic developmental centers focus on subjects like math, science and language activities, helping instill an early love for learning in each child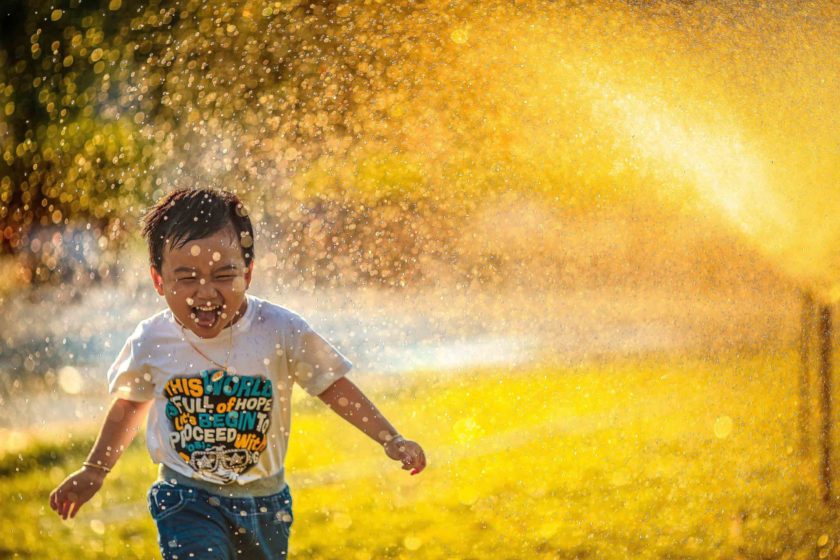 Greeting Time
Each morning after breakfast, the day kicks off with Greeting Time, a large-group daily space for discussing what'll be happening during the day and if there's anything different or special in store. Greeting Time may consist of storytelling, fingerplays, looking at the calendar, talking about the weather, counting, letter and name recognition, or a review of the morning learning centers.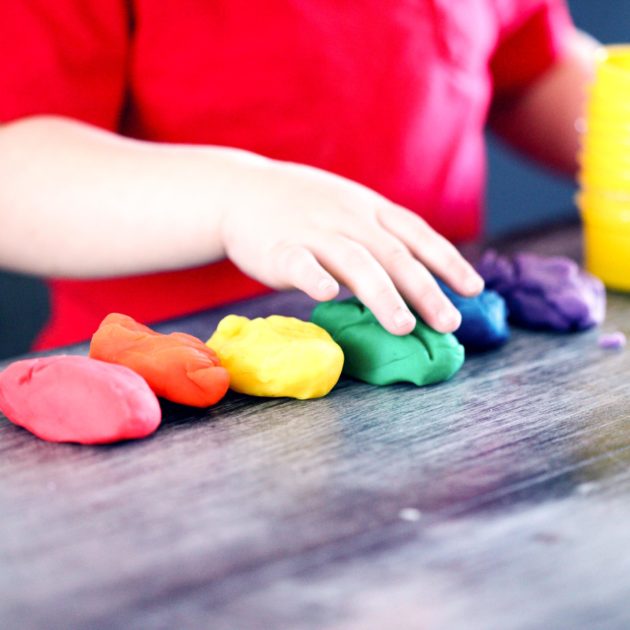 A Typical Day
Throughout the day, our preschoolers do so much more beyond simply having fun—they develop new skills and flex existing ones, grow personally, physically, and socially, and they begin to love learning!
Arrival
Upon arrival, staff will greet you and your preschooler. You'll relay important information to your child's caregiver, such as medicines needed, pick-up plans, and more. After that, breakfast is served!
Morning
After breakfast is Greeting Time, a large-group circle time where everyone learns what's in store for the day. After that, children may choose activities from a variety of thematic learning centers, including math, science, and language activities. After that, preschoolers enjoy creative time, exploring dramatic play, sensory activities, blocks, and arts and crafts. They then enjoy time together outdoors, either taking a walk, playing games, playing on the outdoor equipment, or doing a special activity!
Noon
Children enjoy a family-style lunch setting (lunch is provided by parents). After lunch, children enjoy quiet storytelling time right before moving to rest time on their cots. During nap time, teachers play soft music while the children sleep. Children who are awake during this time read books on their cots or explore naptime kits, a small basket of quiet toys.
Afternoon
After waking up from naptime, preschoolers are served a family-style snack. They then put their newfound energy to good use enjoying indoor and outdoor free play! During this time, a group activity may also be planned for the children to participate in.
Dismissal
As the day winds down, children engage in quiet activities until parents arrive. At 5:30, children are served another snack. Caregivers will share information about your preschooler's day with you upon pickup.
Sending my son here was the absolute best decision I made! This is my son's first year and he has never been in any type of school setting before. He tells me how much he loves his teachers and asks if he can go to school everyday!
The staff is wonderful. My child has grown so much in such a short time. The teachers are so compassionate and awesome with the kids. I'm very thankful my daughter had such a great experience.
The main thing that I can say about ABC Academy is that they LOVE our child! They made going back to work easier for me because I know the staff are knowledgeable and caring. She learns, plays, and laughs every day.
Preschool FAQs
What is the childcare provider to preschooler ratio?
The staff to preschooler ratio for the 3-year-old group is 1:10.
How do you communicate with parents?
We use an electronic family communication system where families receive daily reports that detail their child's classroom activities, pictures of their little ones having fun, and more. We are committed to ensuring the utmost communication between our caregivers and our families.
What items should I bring from home for my preschooler?
Here is a list of items to bring to the center to help your child be comfortable. Please label every item. Parents are responsible for laundering their child's extra naptime bedding and extra change of clothes when used, these will be sent home regularly. We encourage you to provide a family photo prior to your child's first day of school. The photo will be attached to your child's cubby area to identify his/her personal space and to help your child with transitioning into our program by having a picture of their loved ones nearby.
Complete change of clothes
Lunch labeled with your child's name and the date
Special blanket (optional)
Seasonal clothes for outdoors
Family Photo
How can my child grow with ABC?
At ABC Academy, we believe that every child deserves a safe place to grow at their own pace. We meet our children where they are developmentally and foster environments conducive to helping them reach their milestones. By planning around the individual child at every level of care, we foster growth in children as young as 2 and a half weeks old, all the way through twelve years old.
How do you accommodate children with disabilities?
Before a family enrolls their child in ABC Academy, we meet with families to discuss any disabilities or individualized needs a child might have coming into the program. That way, before care even begins, we can ensure that we can put into place any added extras that a child might need—from individualized education programs to special equipment. These pre-enrollment meetings can also include meeting with doctors if a child has any medical needs we should be aware of.
How can I ensure my child will be safe?
At ABC Academy, your child's safety is our top priority. That is why we partnered with Secured Education Consultants, a company owned and operated by former US Secret Service Agents, to help us take our safety and security to the highest level possible. Our building is secure with limited access—each family has a unique door code to unlock the front door so that we know exactly who is picking up which child. We take extreme precautions surrounding child pickup to ensure that only approved family members can pick up children after the day is over. We also mandate that our staff complete annual health and safety training and certifications. Read more about our safety protocols .