Morning and afternoon fun for school-age children
Quality before- and after-school care can be hard to find. ABC Academy offers a morning and an afternoon learning program for children ages 5–12! With drop-off as early as 6:00 a.m. and pick-up as late as 6:00 p.m., busy working families can rely on ABC Academy to provide a safe environment for children before and after school. Staffed by the same trained teachers that run our day programs, the before- and after-school programs provide children with so much more than just homework support. Daily outside time, snacks, and independent free-play time all make before- and after-school a blast at ABC Academy!
Program Highlights
From science to social studies, ABC Academy teachers are here to help children with any homework they might have!
Teachers are trained to help your child with any school subject
Children learn cooperation and gain confidence from working with an adult on difficult problems
Children enrolled in afterschool programs often get better grades and learn good homework habits
Every afternoon (weather permitting), our school-age children get the chance to play outside and burn off any excess energy they may have pent up during the school day!
Physical activity can improve concentration and memory
Children can further develop their gross motor skills by playing sports and outdoor games
Each afternoon, there is also time for independent play with blocks, art supplies, games, books, and more.
Playing with other children outside of school means more opportunities to make new friends
Children learn independence and self-awareness by exploring what interests them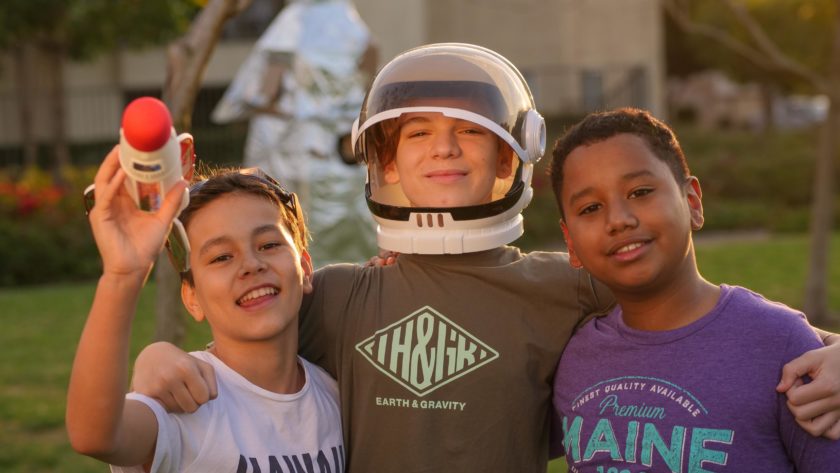 Year-Round Care
Children's school schedules aren't always aligned with parents' busy working schedules. Our before- and after-school program at ABC Academy also offers care on days when school is not in session including holiday breaks, snow days, early release days, and half-days.
ABC Academy "graduates" are always welcome to come back when school isn't in session
Full-day and half-day options are available for days school is not in session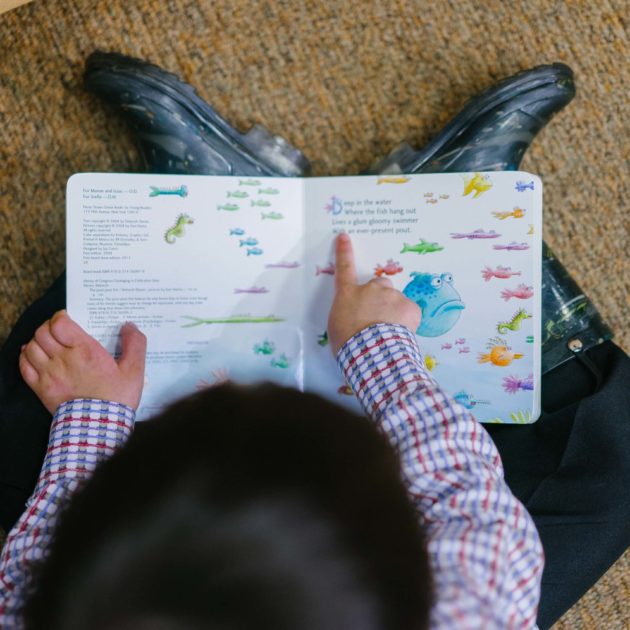 ABC Academy is a wonderful place. My oldest (6 years old) started when she was 2 years old, and she has loved every day. She loves to go back during school breaks now. She loves to come back and give hugs to her teachers.
We started both our son and daughter in the before- and after-school program as we needed something for them. They both enjoy this program. Without ABC Academy, we would have been in a big pickle with child care.
Love the teachers! Our children were adored by every one of them! They were attentive, well prepared, and extremely experienced.
School Age FAQs
What is the earliest time a child can be dropped off before school? And the latest pickup time after school?
Children can be dropped off as early as 6:00 a.m. and picked up as late as 6:00 p.m.
Who staffs the before- and after-school programs?
The childcare providers in our before- and after-school programs are the same, trained ABC Academy lead teachers and teacher assistants that teach our younger children. They are all extensively trained and CPR certified!
Is there a snack provided in the afternoon?
Yes, children are provided with a family-style snack in the afternoons after school.
Do the children go outside?
Yes! Children go outside every afternoon (weather permitting).
What items should I bring for my school-age child?
Here is a list of items to bring to the center to help your child be comfortable. We encourage you to provide a family photo prior to your child's first day of school. The photo will be attached to your child's cubby area to identify his/her personal space and to help your child with transitioning into our program by having a picture of their loved ones nearby.
Lunch labeled with your child's name and the date
 Seasonal clothes for outdoors
How do you accommodate children with disabilities?
Before a family enrolls their child in ABC Academy, we meet with families to discuss any disabilities or individualized needs a child might have coming into the program. That way, before care even begins, we can ensure that we can put into place any added extras that a child might need—from individualized education programs to special equipment. These pre-enrollment meetings can also include meeting with doctors if a child has any medical needs we should be aware of.
How can I ensure my child will be safe?
At ABC Academy, your child's safety is our top priority. That is why we partnered with Secured Education Consultants, a company owned and operated by former US Secret Service Agents, to help us take our safety and security to the highest level possible. Our building is secure with limited access—each family has a unique door code to unlock the front door so that we know exactly who is picking up which child. We take extreme precautions surrounding child pickup to ensure that only approved family members can pick up children after the day is over. We also mandate that our staff complete annual health and safety training and certifications. Read more about our safety protocols.