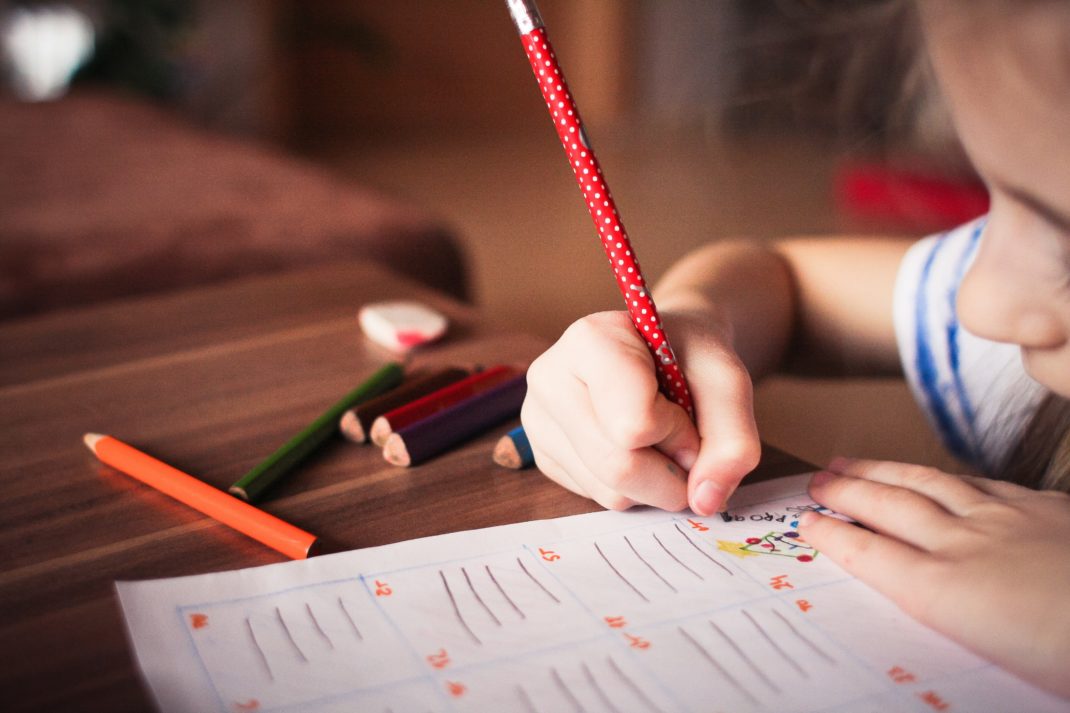 The first few years of your child's schooling are the most crucial and also the most wonderful. Child growth and development starts in the preschool years. This is the time when they begin to grow not only physically, but also socially, emotionally and intellectually. The skills they learn during this stage are the foundation for a lifetime of learning. That is why it is imperative that you choose the right preschool for your kids. Try to pick the kind of school that will encourage brain and emotional development in your child. The center should have a preschool program that will not only teach essential skills but also keep the kids entertained and inspired to learn.
ABC Academy focuses not only on the cognitive development of your children, we also pay attention to their personal development.
Here are six skills that your child will learn in our Jackson preschool.
Letters and sounds
In our preschool, your children will learn about letters and sounds. They will learn to recognize letters starting with uppercase. Lowercase letters will be taught after uppercase as lowercase letters are more difficult to learn during this stage. This is the time when they will also be taught how to recognize and write their own name. They will learn other words that are more meaningful to them like DAD and MOM. They will learn how to associate the letters with their sound and identify the sounds that each letter makes. These skills are essential for the foundation of their reading skills.
Numbers and counting
Our Jackson preschool will teach your kids the basics and foundations of Math so that they will be better prepared for Kindergarten. The first thing they will learn is how to count numbers from 1 to 10 or even 20. They will be given some activities that will help them identify the numbers and learn what they look like. Then, they will learn how to count by memorizing the order of numbers and say them while they count objects. When they learn counting, they also learn that numbers and objects work together.
Basic shapes
Our Jackson preschool will show your kids how to identify basic shapes. This skill is is another crucial foundation for pre-math skills that your child will use when they move on to higher grades.
Colors
Another important skill that our Jackson preschool will introduce your kids to, is how to identify colors. They will learn how to name and identify colors which are important for their creative and language development.
Cutting and drawing
Children in preschool age are still developing their eye and hand coordination skills. ABC Academy's Jackson preschool teaches kids activities that will further encourage this development. For instance, they will be taught how to use scissors and make arts and crafts. This skill helps develop the fine motor skills needed before they even step into kindergarten. They will also learn how to color and draw more defined objects rather than just scribbles as they learn how to use pencils and paint brushes.
Socializing
Our Jackson preschool also values social skills. We believe that this is one of the most vital skills that children should have before they proceed to kindergarten. Children learn how to interact with their peers, and how to cooperate with teachers and classmates. They will be given group activities which can teach them how to actively participate and follow simple directions. They will also learn how to communicate their needs and wants so that when they proceed to kindergarten, they will no longer need to have their parents speak for them. This is when they will start building confidence and independence.
If you have a child ready for preschool, check out our Jackson preschool. We offer a preschool program that will equip your kids with the skills they need to be ready for kindergarten.