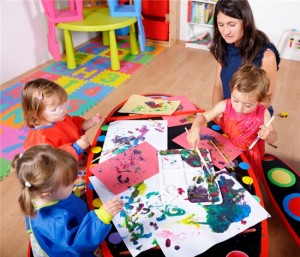 Choosing
the best child care option
for your child is one of the hardest decisions you'll ever make as a parent. You want a
quality child care provider
who will teach your child, guide them, and help shape the person they're becoming in a positive way. Asking the right questions during the child care selection process can help you choose the best day care center for your child.
Why Do You Need Child Care?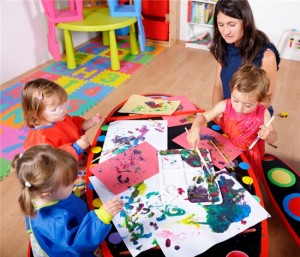 Your reason for choosing day care for your child will have a significant impact on what you want in your day care center. For example, do you:
Need to go to work every day, requiring you to leave your child in their care for several hours each day?
Want your child to have social interaction?
Think your child needs to attend preschool in order to receive the foundation they need for kindergarten?
Want to send your child to day care a couple of days a week to give yourself a break?
Your reason for choosing child care will help shape the questions you need to ask and the ultimate choice of the right center for your child. Be honest with yourself about your desires and expectations for quality child care.
Talk to Parents
Other parents are your best source of information about a potential child care center for your child. Talk to parents at playgrounds, at church, or in your mommy groups. Ask questions about the centers that they use for their toddler care. What do they like about the center? What don't they like? Do they stick with it out of convenience or out of a genuine love for the center and the type of care they're providing their kids?
Interviewing Centers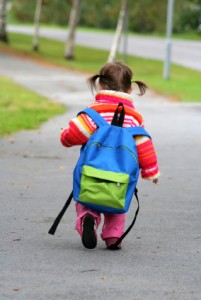 When you start interviewing child care centers, you want to start with a series of questions. Depending on your needs and desires, those questions might include:
What is the student/teacher ratio at the day care center? Does it change throughout the day based on the time of day? While there are legal requirements for student/teacher ratios at every age level, a smaller student/teacher ratio will ensure that your child gets more individualized attention from their teachers.
How many students are in each class? A big classroom with a large number of both children and adults can make it easier for a shy, quiet child to fall through the cracks, but it also provides more opportunities for your child to make friends.
What certifications and accreditation does the child care center have?
How long have the current staff members been working at this child care center? How much turnover is there among staff members? Are you likely to see turnover in your child's classroom during the year?
What policies are in place for the center, and how rigidly are they enforced? This includes sick policies, policies about parent visitors during the day, and policies concerning bad weather.
What curriculum is used for preschool-aged students? How often do students receive educational instruction versus free play time?
How often are students given the opportunity to run and play outside? How do changes in the weather impact this policy?
Doing a Walk-through
Once you've interviewed several child care providers, you'll want to physically visit several of the best centers on your list to examine how they shape up in person. Ask to visit during the day, when class is in session. Consider whether you want to observe drop-off or pick-up times, but keep in mind that this might not be convenient for the center, as these are some of their busiest times of day. While you're there, look for:
Whether or not rules are followed. You've read the policies. Is the center sticking with them? Do other parents respect them?
How are teachers interacting with the students? Are they down in the floor reading to and playing with the children, or are they constantly taking care of other tasks?
Is the center overall very clean and well-kept? Toddler rooms can be messy without being dirty.
What food is offered to the children? If the center will be providing breakfast, lunch, or snack, make sure you check it out to see that what they're getting is in line with what you would feed your child.
What items are available for children to play with? What rules are enforced regarding those items? Do children have access to plenty of books and age-appropriate toys that encourage creative play?
By taking the time to observe the center you're considering, ask the important questions, and think it over, you can choose a center that's perfect for your family. Keep in mind that starting as early as possible–ideally as soon as you decide that you want to place your child in day care–is the best way to ensure that you can get a spot in the center of your choice.
Come check out the Day care programs at ABC Academy in Jackson MI and contact us today!