Blog
Parent Tips
7 Things to Consider Before your Child Begins Baby Daycare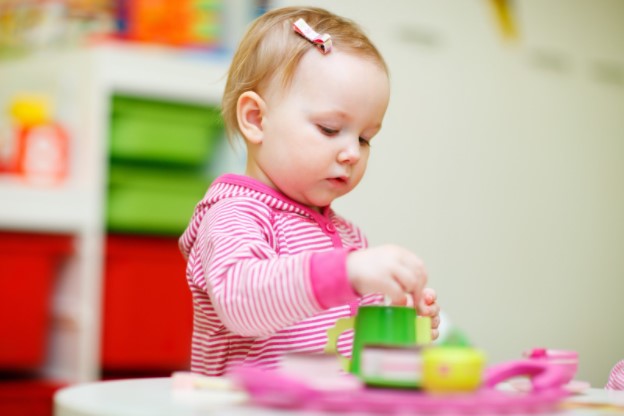 The decision to send your infant to daycare is a big one for parents. This can be a difficult choice for parents, especially if they have other children or work full-time jobs. Parents want their children to receive the highest quality care so that their babies can learn and grow as much as possible during their first years of life. While daycare can benefit families in many ways, there are several critical factors to consider before making this decision for your family. In our blog post today, we will discuss seven things to consider before you sign up your baby for daycare.
1. What is your daily schedule?
One of the first things you need to consider is how many hours your child will need to spend at the daycare center each day. Most centers offer full-time, part-time, and evening hours, so you should be able to find a facility that meets your needs. It's important to note the difference between a traditional baby daycare center and an infant daycare center. While both are beneficial for infants, traditional centers are typically designed primarily for toddlers. On the other hand, an infant daycare facility focuses specifically on babies. Both early childhood facilities have unique offerings, catering to the specific needs of the child.
2. What do they teach? 
Another question to ask yourself is, "What types of things will my child learn at this center?" Baby daycare centers aren't all created equal. Some offer extensive learning programs, while others allow their caregivers to create their own activities based on the needs of individual children. This is another reason why it's important to do your research and ask questions about each center before making your decision.
3. How many other kids will my child be with?
It's beneficial for infants and toddlers to spend time with other children during the day. Studies show that doing so helps them develop more complex social skills than they do if they're at home without any peers. However, that doesn't necessarily mean you should pick a center with the most children. There may still be times when your little one is overwhelmed by too many stimuli. If possible, consider visiting each center yourself during peak hours to see how your baby responds to the level of noise and activity.
4. What will they feed my child?
If you're looking for a baby daycare that serves certain types of food (like organic, vegetarian, or vegan meals), then it might take some extra effort to find one that meets your needs. Infants are growing rapidly. Their diets must be monitored carefully to ensure they're getting the nutrients they need. Your baby's caregiver should be able to provide you with an accurate record of what your child eats each day so you can ensure that their nutritional requirements are being met. If you have any dietary restrictions at home, it's important that you bring this to the attention of your caregivers before they offer your baby food options during snack time or mealtimes.
5. Is the staff trustworthy?
There are certain factors that can signify a higher level of safety than others. One important thing to find out is whether the caregiver has had training in early childhood development or extensive experience working with infants and toddlers. It's essential to ascertain whether they have the skills necessary to care for your child properly.
6. What happens when I'm not there?
Parents should know what their children's days are like when they leave them at the center each day. If you can't be at the daycare center every single day, then it helps to find out exactly how much free time each caregiver has on any given afternoon. Also, find out if there are other adults who are tasked with caring for your baby during those hours, as well as before and after your typical arrival time.
7. What are their emergency procedures?
Even in daycare centers with impeccable safety records, there are still potential emergencies that can arise during business hours. For this reason, it's vital that every facility has a clearly outlined plan for handling these situations quickly and safely, preferably out of view from parents and other children. Some questions you may want to ask include, "What will happen in case of a fire, or if the building is evacuated?"
Sending your little one to a baby daycare center is a decision that requires careful thought and consideration. By following these seven important points, you'll be equipped to find the best fit for your family.
At ABC Academy, our infant care teachers have specialized training to ensure that they provide excellent child care and help children begin their educational journey. During these times, babies have ample opportunities to observe their surroundings and start retaining the information they gain from new daily experiences and form healthy attachments with others. Learn more about our infant program by visiting our website.