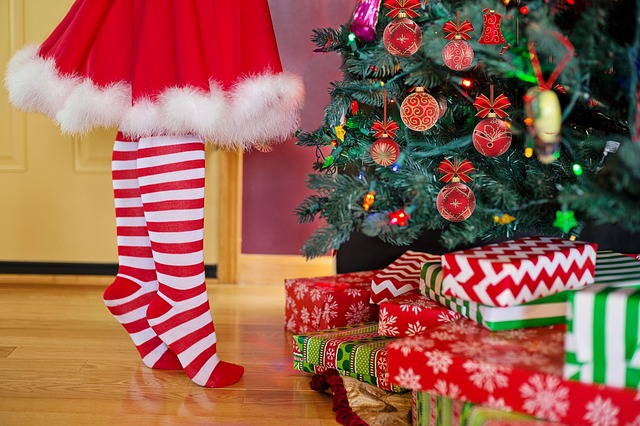 The holiday season is upon us. And this is the time of the year that all kids are looking forward to. It's the perfect chance for them to enjoy fun-filled activities that provide more opportunities for learning. As parents, it is important that you make the most of the holidays by making sure that your preschool children spend it by doing something they will love and at the same time, teach them valuable lessons. Keep your little ones busy and pumped up for yuletide with the following activities they will surely enjoy.
Go Caroling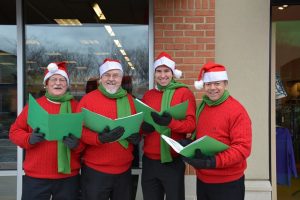 The yuletide season isn't complete without Christmas carols. It is through these songs that we feel the spirit of Christmas. Share this wonderful experience with your preschoolers by going on caroling walks. Most kids that are preschool age won't be able to memorize lengthy lyrics so make sure you select and practice some songs which are easy for them to sing. Make rounds in your neighborhood and reward your kids at the end of your caroling sessions with hot cocoa and cookies. You will surely be making great memories with your whole family when you try it this Christmas.
Gift-Giving
Because Christmas is about sharing and loving, you can teach your preschoolers the art of giving by asking them to donate their unused toys to the less fortunate. Make and decorate a large box which you can ask them to fill with their donations. It could be clothes, shoes, toys or anything that they are not using anymore or they are willing to give away.
Bake Some Goodies
Delicious treats are something that everybody's looking forward to during the holiday season. So when you make some baked goodies, get your preschoolers involved and let them help you. Assign them very simple tasks, guide them and explain each of the steps you perform.  They will enjoy the fruits of their labor.
Watch Movies Together as a Family
The holidays are about spending quality time with the family. Celebrate togetherness by watching movies together. Choose movies that every member in your family can relate to, especially your little ones. This is the best time for them to learn that close family ties are important and it is something that they can carry through to adulthood.
Decorate the House
Enjoy more family time by decorating the Christmas tree and your home as a family. Play some cheerful Christmas music in the background while you do this, and give your little kids small decorating responsibilities, too. Ask them to hang the Christmas ornaments, bells and other decorations on the tree. This may be a simple activity but it will be a part of their happy childhood memories that they will remember.
Give to Charity
If you have an organization or charity you share your blessings with, get your kids involved, too. Have them tag along when you shop for gifts and allow them to help pick the gifts. Help them to understand the importance of this activity. Let them help with the gift wrapping and bring them with you when you drop them at the charity. This is another perfect opportunity for them to learn about kindness and goodwill to others.
Create Arts and Crafts
Another perfect holiday activity for preschool children is creating decorations and ornaments. Encourage your kids to channel their creative and artistic side by making some drawings, paintings and crafts which they could use as a gift for family members or their friends. They will be more than excited to give away something they worked hard on as a Christmas present, and they will surely pour their heart into it.
Have Theme Days
Make the holiday season more exciting for your little ones by having theme days until Christmas. Have everybody dress up in costume according to your theme on each day until Christmas day. For example, you can dress up as prince and princesses on a Monday, then dress up like an angel on a Tuesday and so on.  
The more preschoolers do during the holiday, the more they will create wonderful memories for years to come.