Blog
Parent Tips
3 Ways You Can Increase Your Child's Vocabulary During Fall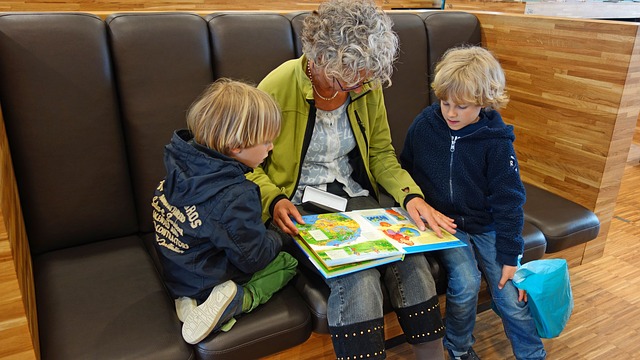 Your preschooler's brain is like a sponge. They absorb every aspect of life. Every feeling, noise, sight, moment and season. As parents, it is our job to cultivate their curiosity in a fun, creative, and educational way. The following vocabulary activities for preschoolers are perfect for learning during the fall months. They'll have so much fun, your little one won't even realize that they're learning!
Play with Their Senses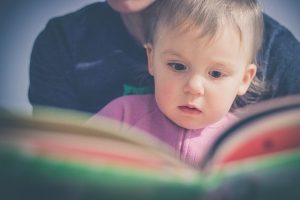 Throughout your child's speech and language development, sensory input is vital. They learn and experience everything about their environment by using their five senses. The fall season creates a new and natural setting to increase your child's vocabulary by using and engaging them all.
Sensory play and exploration is one key to building your child's vocabulary. Take your little rascal outside. Under your supervision, encourage your preschooler to interact with the accessories of Autumn. Point out the items specific to fall, such as leaves, pumpkins, or hay. Notice the various smells and the cool, dry feel of the fall air.
While you rake up your lawn, allow the little one to run, jump, and play in the leaves. Introduce them to descriptive words like "crunchy," "damp," "red," "orange," and so on. Teaching vocabulary to preschoolers is as easy as raking leaves!
You could also send your child on an exciting scavenger hunt around the backyard. Send them to find various things outside that go along with the season. Pine-cones and acorns are all found outside during fall.
Outdoor parks are also great for enriching your child's senses throughout fall. Walk and play with your children while teaching them vocabulary related to the fall weather or colorful foliage.
Get into the Festivities
There is no better vocabulary activity for preschoolers than getting a little festive with the upcoming fall holidays!
Every child gets excited for Halloween. Carve jack-o-lanterns together. Play with their senses again, as your child feels the insides of the pumpkin. Take this opportunity to teach them descriptive words like soft, wet, or squishy. When you finish, the image you've made together may also serve as an aid in building your child's vocabulary, especially if you light it up by placing a candle inside!
Share Thanksgiving traditions with your young one. Invite them to help you cook dinner, for instance. Pay attention to nouns like turkey, stuffing, and pie. Ask your child what he or she tastes or smells. Teach them descriptive words like sweet, juicy, sticky, and creamy.
Settle in With a Good Book
Reading is an age-old way to increase your child's vocabulary and arguably the best. Schools and child care organizations such as the Jackson Preschool use reading to teach vocabulary to preschoolers. Moreover, a good book will also introduce your child to spelling, grammar and many words. This helps promote memorization.
There are even children's books about the season of fall. Your local library should be able to assist you. But a quick Google search can also do the trick. Try settling in before bed, with Fletcher and the Falling Leaves by Julia Rawlinson. Or try Leaf Man by Lois Elhert. Point to fall words of your choice and say them along with your child. Familiarize them with both the pronunciation and meaning of each word. Soon, your preschooler will have a stronger vocabulary, as well as more advanced reading abilities and critical thinking skills.
Everything about the world, to your preschooler, is still so amazing. They ask you question after question, wanting to know everything about everything. They soak up all the information with their curious little sponge-brains. It is our responsibility as parents to help them with speech and language development.
There are plenty of engaging activities to teach vocabulary to preschool students. Considering the fact that children learn from their environment through their senses, fall might be the best time to start. With the crisp, freshly fallen leaves, ripe vegetables and holiday hustle and bustle, your preschooler won't even realize that they are learning!