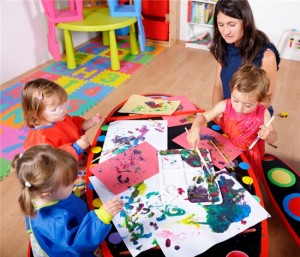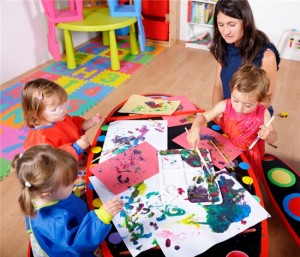 It's been said that children learn more before the age of three than they will over the rest of their lives. We can take that concept one step further and declare that the first five years of a child's life are the most formative and arguably the most critical.
During these early years, a child needs a loving and nurturing environment – both at home and in social settings – in order to thrive and grow. When a child feels loved and cared for, they feel as if they belong and become confident little beings who are encouraged to learn and participate in any situation.
With more families relying on the services of a good child care center, it's important that the facility they choose can provide a loving and nurturing environment – one that encourages learning and exploration. The child care environment should provide work, play and learning areas that are stimulating, but also meet the developmental needs of each child.
While each child's specific needs need to be met, the learning environment should also encourage and support children who thrive from learning in a group environment as well. When deciding on the best child care facility for you and your child, it's well within your rights to ask what kind of environment your child will be in during his or her time there.
You should know who will be taking care of your child and what credentials and experiences they have that qualifies them to do so. You should know how many children there will be in your toddler's age group. Also, you should know what kind of learning activities your child will participate in during the day.
If your child has special needs – how will they be met? Will there be dramatic play? Art activities? Blocks? Reading? Communication? Child care may be a necessity for your family, but it doesn't mean you have to settle for the first one that you come to in your search. Shop around and find the best center to enrich your toddler's experience.