Blog
Parent Tips
Help Your Child Eat Better with These 6 Tips for Picky Eaters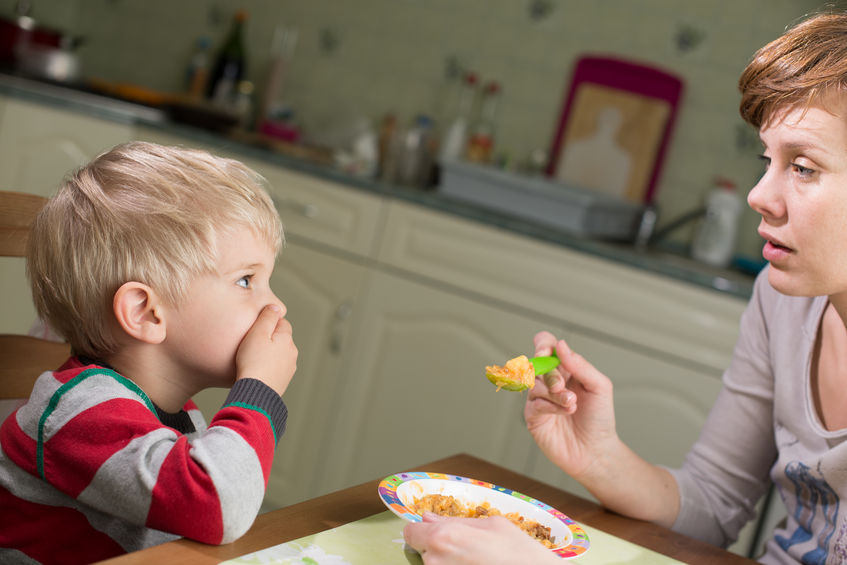 Raising children who are picky eaters is a common problem many parents face when trying to feed young children, especially toddlers. If your child is a picky eater, you're not alone. Recent studies have shown that up to 40% of children are considered "picky eaters" and may be more difficult to feed than their peers. If your child's diet is not addressed, his or her health and nutrition may be compromised. 
Encouraging your child to make healthy food choices can be tough for many parents. The good news is that there are some ways you can teach kids to understand the importance of choosing nutritious foods and help them get through the picky eating stage.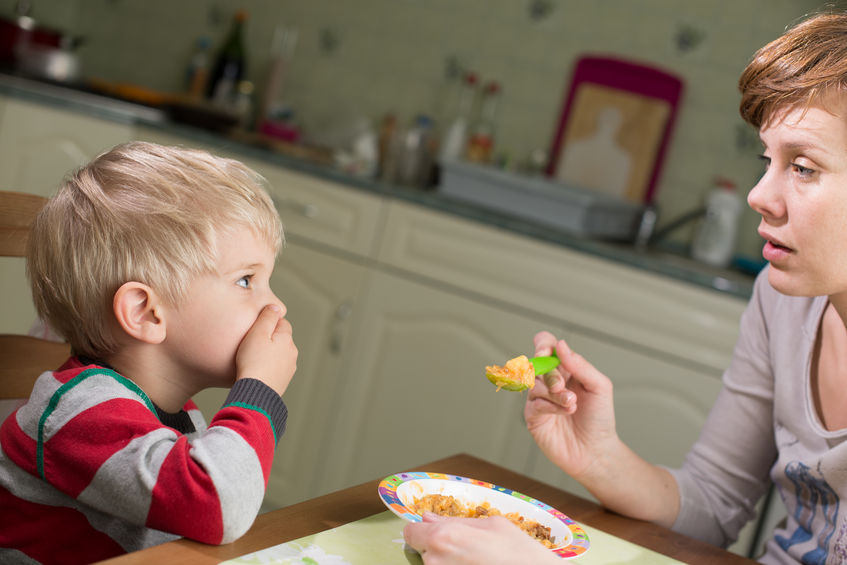 Don't force it if your child isn't hungry
It is often tempting to force our kids to eat a meal or snack if they are not hungry. However, this can lead them down a path towards an unhealthy relationship with food, and cause them to associate mealtime with anxiety. Forcing kids to eat can also cause other problems (such as obesity), and even trigger a power struggle over food. 
Give your child a chance to respond to his or her own hunger cues. Respect children's appetites, and don't overwhelm them with big portions, especially when they don't feel hungry. 
Enjoy meals together as a family as often as you can
Another useful tip for parents of picky eaters is to try to have meals together as often as possible. Young kids will be more inclined to try new foods when they are eating with the other members of their family and they can see healthy eating habits being modeled. Make sure meal time is free of distractions, which means no TV or cell phones. Have everyone eat whatever is being served at the table. Don't make your child another meal if he or she refuses to try what you've served. 
Eating family meals together regularly will not only help address your child's picky eating behavior, but it's also an excellent way to create meaningful connections and make memories together. 
Avoid bribing your child with treats
It's so tempting to bribe children with candy as a reward for eating healthy foods like vegetables. Unfortunately, doing this doesn't teach them anything about making good choices about food. Bribes are usually ineffective and can actually result in your child's palate becoming accustomed to only junk food because they eventually start expecting these rewards every time.
In addition, studies show that long-term bribing might actually backfire by making healthy options less enticing when not paired with some kind of treat.
Make healthy eating fun
A good way to encourage your kids to eat healthy foods is by making their food choices more fun and enticing. For example, you can do this by serving vegetables with dips or sauces to enhance their flavor. Kids also love to eat foods that are in fun and recognizable shapes. Combine colorful vegetables (like carrots and squash) and fruits (like oranges and apples.) Cut them into fun shapes and sizes. The more variety of colors and patterns, the better!
Set a good example
In many ways, children are like sponges. They observe and soak up everything you do, whether our choices are good or bad. Because your child looks up to you and observes your actions and habits, you can help your kids eat healthy foods by modeling healthy eating yourself. If you make an effort to consume a variety of healthy foods, chances are your kids will follow suit and do the same!
Make use of every opportunity to show your child the importance of a balanced diet by exemplifying it every day. Set a positive example when it comes to finishing what's on your plate, incorporating nutritious foods into your diet, and minimizing your consumption of sugary treats and other unhealthy foods.
Involve kids in grocery shopping and food prep 
One great strategy for encouraging children to make better nutrition decisions is to include them in the selection and preparation processes. There are so many ways to involve your kids, such as planning their own meals, bringing kids with you on grocery shopping trips, and chopping vegetables together. Let your child decide which types of healthy foods and vegetables they'd like to have for dinner. Enlist kids' help with simple tasks in the kitchen. Let them choose new fun and healthy recipes from a cookbook. 
It is common for many parents to struggle with their children's picky eating habits, but there are ways you can manage these behaviors and help your kids make better food choices. These tips for picky eaters are a good place to start!
For more parenting tips and resources, feel free to reach out to ABC Academy.