Blog
Parent Tips
Fun Indoor Activities to Keep your Kids Entertained at Home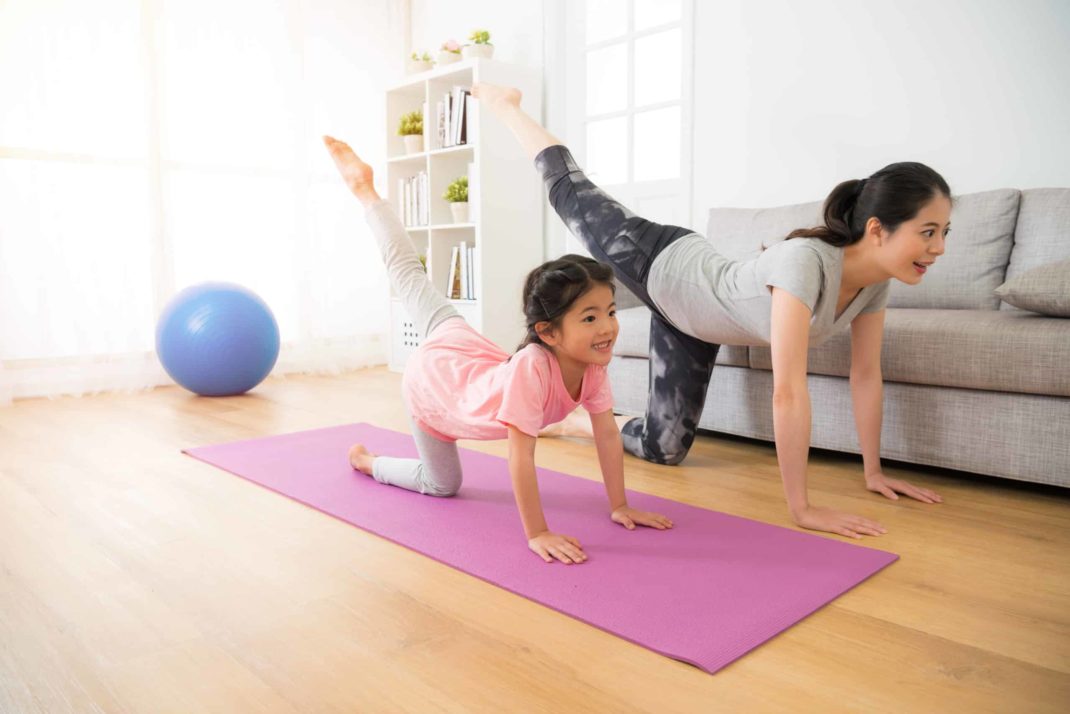 With the world now cooped up inside, waiting out this pandemic, your kids may be getting "cabin fever". Schools have been closed, nonessential businesses have been temporarily shut, and everyone is mandated to stay at home.
This is a great opportunity for families to be together and spend more time with each other doing various fun indoor activities. Keeping your kids entertained during this lock-down period is important, and probably crucial for keeping your sanity intact. 
There is no guarantee when the current situation will stabilize. To make the next few weeks easier, here are some activities you can do with your kids while stuck at home. These will help ensure that your kids won't get bored, while at the same time helping them learn even if they are not in school.
Cuddle up with a few books and help improve their reading skills
The importance of reading to kids is well known. Being stuck at home is one great way to improve that habit.
Schedule a reading time with your kids. Thirty minutes to an hour a day is a great place to start. You can break it down or if your kids are up for it, do it all in one shot.
You can put in reading blocks to structure reading in various ways: child reads aloud (if your child can read), parents read aloud, and family silent reading time.
This is great to help enhance your child's reading skills and give him/her an advantage upon their return to school. If your kids want to extend the reading time, let them. After all, there is no such thing as too much reading.
Scavenger hunt game
This indoor activity allows your kids to enhance their motor skills and test their thinking minds. 
Come up with a list of hidden or hard-to-find items and give it to them. Allot a time for a scavenger hunt game and let your kids look for the items on the list.
This is a great exercise for their brain and body. Here are few age-appropriate quest for your kids to play with:
Preschoolers: draw the objects or use pictures to show them what to look for.

Grade-schoolers: make a list of objects but leave space to draw some complicated objects for them to easily identify the items.

Older kids: use riddles or puzzles for clues.
House-bound zoo
Zoos are closed for an indefinite period to help keep people a safe distance from each other. 
While seeing live animals is a dream for many kids, it is just not possible to do that right now. However, you can recreate your own animal sanctuary at home. Check online for pictures of animals normally found in the zoo. Let your kids learn about the animals and their habitats, draw a picture of them, or watch videos online of how the animals interact in the zoo. 
You can also create a make-believe zoo using stuffed toys or plastic animals that your kids can "visit".
Or play animal charades. Family members take turns pretending to be animals and have the younger ones guess the animal they are trying to re-enact.
Teach them how to cook
The earlier you teach your kids basic skills, the better. Cooking or baking together is a great indoor activity that will not only teach them valuable life skills, but also math, science, health, and reading.
There are a multitude of kid-friendly recipes available online. Let you kids read the recipes as you teach them how to understand the measurements and follow the recipe.
At the same time, you can also discuss the nutritional benefits of the various ingredients and what makes up a healthy and nutritious meal. As you do this, try to make this activity more fun for your kids. Let them experiment and don't judge them if they make mistakes. 
Letting them think of their own dessert or snack ideas is an amazing bonding experience. Once they get hooked in the kitchen, they will come back for more. You may have a little chef in the making!
Keeping little ones occupied during this quarantine period may be a challenge, but trying new and fun indoor activities will help.
ABC Academy is more than just your typical day care center. Contact us for more programs and let your kids experience a place to grow, learn, and succeed.