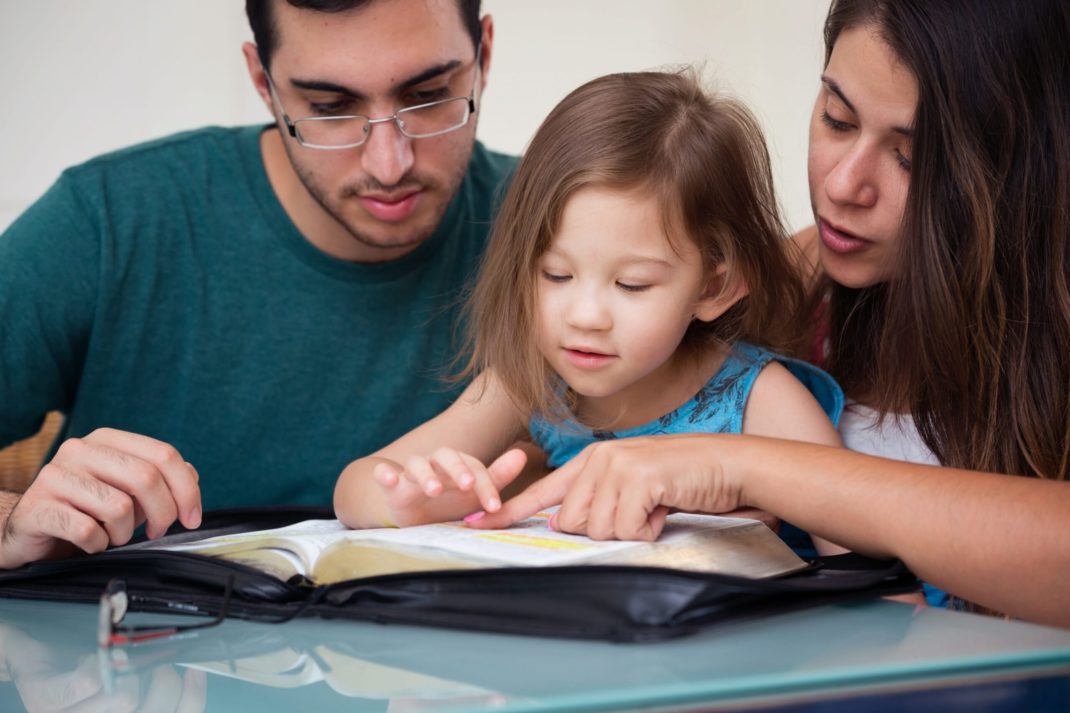 Over time and through countless interactions, you will build a safe and loving relationship with your child. It takes a great deal  of time and effort, but the benefits are well worth it. Parenting is not an easy journey for anyone with kids, and there are no set guidelines for everyone to follow. Just as every child is different, so is each individual's parenting style. The only constants are love and care.
What Does It Mean to Be a Nurturing Parent?
As parents, we adore our children, and we go to great lengths to keep them safe. Being a caring parent entails more than protecting our children from harm. If you're wondering why being a loving parent is vital, consider this: In addition to loving and protecting your child, it's also essential that we listen. Your child needs you to be present with him or her. Doing so helps to ensure that our children grow up to become physically, emotionally, and mentally healthy adults, so that when the time comes for them to leave the nest, you can have peace of mind that you have loved and provided for them in the best way possible.

How to Become a Nurturing Parent
There are no set guidelines or a magical rulebook that dictates the dos and don'ts of parenting. Being a parent can be difficult, and everybody needs a little help along the way from time to time. Here are some tips to help guide you along your parenting journey.
Love Unconditionally
We all want our children to grow up to be responsible, well-adjusted, and happy individuals. The secret to this is showing your child that you love him or her, regardless of the situation. You can express your love in many ways, for example by giving children hugs. spending time together, and ensuring that they feel heard. Showing these forms of affection releases a neurochemical called oxytocin, which is a "feel-good" hormone that builds bonds between individuals that can last a lifetime.
You won't spoil your child by loving him or her "too much", but it's important to be mindful of how you express your love. Choosing to show love through material indulgence, excessively low expectations, excessive leniency, and overprotection are some of the ways we can do more harm than good to our children. Although we may occasionally reward exemplary behavior through a gesture like buying a toy for our kids, we advise that you do so with caution.
Spend Quality Time Together
Be sure to carve out time each day to spend with your children. This may seem  easier said than done at times, but when you make time for your kids, they see this as a love language. Kids who don't get to spend adequate quality time with their parents may act out and misbehave in order to receive attention, whether positive or negative.
Many parents enjoy making time for activities like a 'family game night' with their children. These types of things ensure consistency and also give your child something to look forward to. Look for ways to connect with your child, bearing in mind the things you both enjoy. Set aside specific times to enjoy activities together. You may even start a little family tradition this way!
Communicate Clearly
A phrase that you have probably heard before is that "Communication is key" in relationships. This applies to all relationships, especially that between a parent and child. It may seem sensible for parents to expect children to do as we say. But we need to remember that communicating our expectations clearly ensures that our kids understand the reasons why we expect certain things. It also enables them to apply the same reasoning skills to their own lives, even at a young age. Doing so helps your child mature emotionally, as they will better understand your family morals and values.
Make it clear what you're asking. If a problem exists, be sure to explain it clearly, share your emotions, and encourage your child to assist you in finding a solution. Don't forget to include the possible consequences of each decision. Provide options and ideas. Try to  be receptive to your child's input as you try to reach an agreement. Children who are involved in the decision-making process are more likely to follow through and are also more likely to apply the skills they have learned outside the home.
Reflect on Your Own Childhood
Being a nurturing parent may also involve the desire to improve upon what we ourselves experienced  as children. This isn't to say that you necessarily had a bad childhood. It simply points out that there is always room for improvement. Being a parent often brings about the realization that there are certain reasons why your parents did the things they did.
Reflecting on your own childhood and upbringing can give you a better understanding of why things were the way they were when you were growing up. Note the things you appreciated and would like to pass on to your children, as well as the things you didn't appreciate as much and would rather end with you. Active self-reflect when situations arise in which you would have liked things to be different. It might help to jot down how to change the things you would like to change from your childhood and what you think is an appropriate alternative.
Be a Role Model
Young kids learn by watching their parents go about everyday life. Therefore, you need to be actively aware of your actions and emotions. Before you shout or lash out, pause and think about how you would like your child to behave when he or she is angry.
Although no one is perfect, you should still model the characteristics and traits you would like your child to adopt. This is not as easy as it seems, but it is important.
The same applies to how you treat yourself. Pay attention to your own well-being. Parents all become overwhelmed from time to time, and with good reason. Parenting is a full-time job. Avoid keeping important things, like your health, on the back-burner, because if you do, they grow to become bigger issues that can affect your parenting.
Be a Safe Haven
You are probably the only constant that will be in your child's life. Let your child know that with you, he or she can feel safe, cared for, and loved. You can do so by responding to children's signals and being sensitive to their needs. Support and appreciate your child for who he or she is. Make your home a welcoming haven in which your child can explore and freely express him or herself. When parents are consistently attentive, it helps to improve children's emotional control, social skills growth, and mental health.
Parenting is one of the hardest jobs in the world, but also the most fulfilling. We understand it can take a village to raise a child, and we are here to help you out along this difficult but rewarding journey. At ABC Academy, we will walk with you, especially  when it comes to your child's education. We are more than just a daycare. We offer high-quality pre-school, kindergarten, and summer programs to ensure your child gets off to the best start! Check us out here and give your child a great head-start.