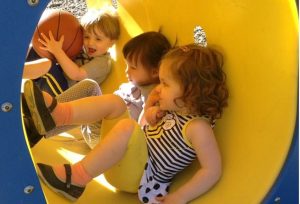 It is a big decision to leave your child to a childcare center. If you work outside the home, however, it is a decision that needs to be made. It may make you feel better to know that many childcare centers today have licensed and fully trained personnel. These centers provide an environment where your child can enjoy beneficial socialization with other children of the same age.
But you may be wondering how to find the right childcare center to enroll your child in. These tips will help you on your path to choosing childcare that works for you and your child.
Do your Homework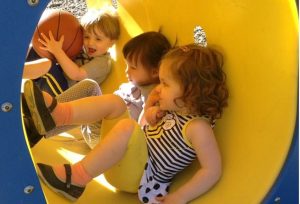 Be diligent in your research. Ask people about their experiences with these centers. You can ask for recommendations from your pediatrician, your friends, and your co-workers. You can also ask for referrals from the state regulatory agency or from referral services online.
Pick up the Phone
Do preliminary screening through phone interviews. If you find that the center's hours are not convenient or the staff are not forthright, you can take the center off your shortlist of centers to visit.
Narrow down your options to those that seem promising. Then, visit each center to check it out. If something seems off, trust your gut. Decide on a center that totally feels right to you.
Ask Questions
During the visit, ask the essential questions. Ask about staffing and the training and qualifications of their personnel. Find out about the hours. Ask about the fees and services.Take the time to check references. Ask clients about their experience. Ask about what they think are the center's strengths, as well as areas for improvement.
Observe
Visit the centers you are seriously considering. Make unannounced visits on days when the centers are not prepped to expect you. These visits will give you a truer picture of what the childcare center really is like as they go about their daily routine. If the center refuses to let you observe their routine, you may want to exclude it from your final choices.
Ask More Questions
When choosing childcare, you need to ask the following questions as well:
What is the center's policy on discipline? Is it similar to your own? What are the center's policies on other essential areas like medication, illness, health standards, outdoor play, nutrition, transportation, and media?
What is their visiting policy? Can you visit your child anytime? Can you check the areas that the children use? Do they screen their visitors or have the identifications checked or can anyone just enter the center anytime?
How often can you expect to receive feedback about how well your child is doing? Is the center licensed? Is its program accredited? Do they have any record of violations?
Selecting the best childcare center in Jackson for your child can be quite tough. But if you do your research well, you'll be able to find one that best suits you and your child.
Child Care at ABC Academy in Jackson
We at ABC Academy in Jackson want you to make a childcare choice that works best for you and your family. We understand that there are many questions and concerns that you may have. We are here to answer them. We hope that you consider us for your childcare needs. Come check out our childcare programs, contact us, or stop by one of our Jackson, MI locations. We look forward to hearing from you!