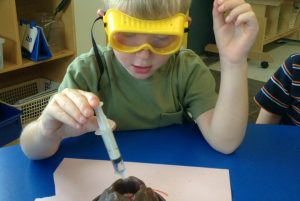 A lot of parents love the idea of day care centers, because they are avenues that teach children different things inside a structured environment. Most of these centers undergo proper inspection and need to pass certain standards in order to be granted a license to operate. In fact, there are centers where the caregivers have supervisors who monitor them. Often, there is more than one teacher in a classroom — and the entire operation is overseen by a director throughout the day.
Here are the advantages of day care centers in Jackson: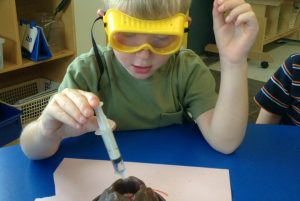 These centers are less expensive than hiring a nanny. Also, you can meet fellow parents there, who can even share with you parenting and babysitting support.
There are clear-cut rules for everyone, including parents. There are specific times dedicated for drop-off and pick-up. This means that parents are aware exactly what is expected of them.
The centers have a very stable arrangement, too, since their administration formally agrees to watch over your child. External factors, like if a teacher is sick or is late coming in to work, will not compromise the care of the child. Many parents go to these centers for this reason — so that they won't need to bend their schedule in case a sitter or nanny can't make it on time.
More importantly, center caregivers and staff members have been properly trained and educated in early childhood education. They understand the developmental needs and milestones of kids, allowing them to nurture them accordingly.
They offer kids a multitude of things to do. Children don't just play all day. They are taught various skills — singing, dancing, telling stories, and more. Letting kids perform projects and practice skills in such structured settings can be beneficial to them in the long run.
Kids get to learn new things every day. They are given instructional projects which are comprised of both right-brain and left-brain activities. For instance, they can hone their creativity with blocks, vinyl letters, or beans. But because they are presented in a methodical and organized way, they also get to improve their logic and reasoning.
These centers allow children to socialize with kids their own age. This is important in introducing them to the real world. Plus, most of them might not always have the chance to mingle with kids their age at home.
There are differences among each center, but these are the general benefits which you can expect from enrolling your kids under their supervision. If you have to work and need a place where you can leave them without worrying about their well-being, then day care centers are the right choice.
Day Care in Jackson at ABC Academy
ABC Academy in Jackson is proud to offer stimulating, education oriented day care  programs. Come check out our day care programs and contact us today. We look forward to hearing from you!