Blog
Curriculum
Preschool Pros and Cons: Sending Your Child to Preschool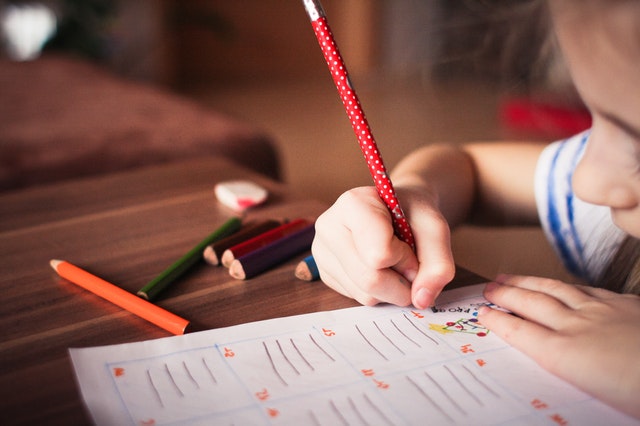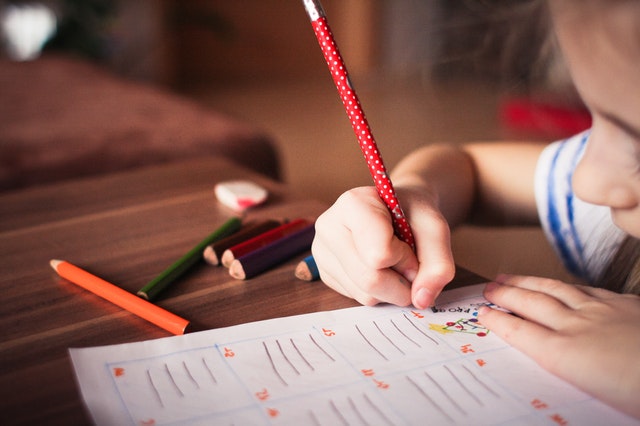 Sending a child to preschool is a choice for parents to consider. There are stay-at-home moms that prefer to home school their children and there are others who prefer to send their children to school. Now that it's your time to make the decision, you are asking yourself if it would be beneficial for your child to go to school. To help you in your decision-making, here's a list of pros and cons about sending your child to preschool.
The Pros
Preschool is a learning environment that can be hard to imitate at home
Parents always want what's best for their children. The home may be a safe place for them to play and have quality time with their loved ones, but a learning environment in a preschool can be difficult to replicate at home. A preschool has a structure and a curriculum to follow. There are certain things that are taught to children in preschool that parents wouldn't be able to teach at home.
Preschool helps children practice social skills
While a child's social skills can be improved by taking them to play dates or trips to the park to play with other children, sometimes these things are still not enough. At school, your children will be with peers. This will allow them to communicate and develop friendships. Children will interact with others their age and will learn how to resolve conflicts on their own. Preschool will provide new experiences for your child that will help them develop their social skills.
Children will develop relationships with other trusted adults
Is your child clingy? Does your child have a difficult time when he's with other adults? This can be because he's accustomed to only having you around. Letting your child go to preschool may help your child become more independent. Enrolling your child in school will give him the opportunity to meet new people and develop relationships with other adults that they will learn how to trust. In preschool, children will be given the chance to talk and listen and interact to other adults more often. They will learn how to voice concerns to the teacher, and they will also learn how to wait patiently when other children are talking to the teacher.
Your child will have new experiences
Preschool has a lot of opportunities that are not available when homeschooling a child. There are times that children will be exposed to the outside world, like having them see police cars or fire trucks. Events like this can be organized by the school and can contribute to new experiences for children.  These opportunities would be difficult when homeschooling if you don't have connections. A preschool might also have facilities like a wide space for gymnastics and yoga. There are certain things that can only be learned in school.
Preschool prepares your child for formal school
One of the purposes of preschool is to prepare children for formal school or kindergarten. This is another thing that homeschooling can't give children. Preschool bridges the gap between the home and school so that when the children are ready for formal school, the transition will be smoother.
The Cons
Preschool Can Be Expensive
Enrolling your child in preschool will come at a cost. Tuition will vary but there are some preschools that are more expensive than hiring a nanny or babysitter. Besides having to pay a tuition every month, there are other expenses to be paid like miscellaneous fees, deposits, registration fees, school supplies, and books. This can be a heavy factor in your decision—especially if you have more than one child.
The Schedule can be challenging
There are some schools that are less flexible with their schedules. Some won't be willing to allow the schedule you want. For example, you may only want your child to go to school for four days a week and at a certain time. While other preschools can accommodate this, others have fixed schedules that they want you to follow. Preschools also let the children out by 3 p.m, which may be quite early for working parents as office hours commonly end at 5 p.m.
Children are prone to get sick
When you enroll your child in preschool, there's a high possibility that if one of their classmates gets sick, so will your child. You have to prepare for this because it is likely to happen. Build your child's immunity at home long before you enroll them in preschool.
Separation Anxiety
This is a normal phase that the parent and child will have to go through. While this can be eased by doing early preparations, this can be a tough phase to overcome. The first time is the most difficult because your child doesn't know his teacher. To ease their minds, you can assure them that you'll be back and that they are in good hands. Introduce them to their school and teacher beforehand so that they'll be familiar with the people at school on their first day.
Preschool is a huge milestone for children and this community will provide a lot of benefits for their growth. If you are torn on whether or not to enroll your children in preschool, let the pros and cons listed above guide you. If you are looking for a quality preschool program, please visit ABC Academy.