Welcome to the ABC Academy at Jackson College Center
JACKSON COLLEGE PROGRAMS
Programs We Offer
At ABC Academy, we want to set your child in the right direction! That's why our curriculum-focused programs are designed to provide a quality education that prepares them for continued growth and success.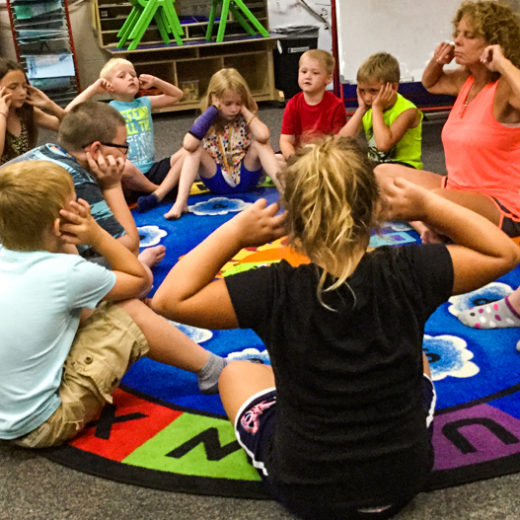 I am so thankful that I chose to send Bentley to GSRP Preschool at ABC Academy. I enjoy getting photos at the end of the day showing me something that Bentley was doing that day. I love the progress that I am seeing that I am seeing with him learning to write his own name. I have comfort knowing that he is safe when I drop him off for the day and I am glad for all of the cleaning and precautions that are being taken due to COVID. I am glad to say when my daughter Ashlyn is ready to go to preschool we will enroll her at ABC Academy.

Thanks for all of the hard work the staff and teachers do!
I am thankful to the staff at ABC Academy for taking such good care of Gracie and for treating her like family. Gracie loves her teachers and friends here and does not want to leave when the day is over, that shows that you are dfinately doing something right.
ABC Academy is the best thing that we could have done for Alexis. We tried two daycares before we came here and they didn't even come close to here. We love everything that she has learned and the way that everyone treats her like family. We will never go anywhere else; wish we could have found ABC Academy sooner.